The 2001 Hartford Marathon Poster
Marathon artist Andrew Yelenak has created the painting for the Hartford Marathon's commemorative poster for the 5th consecutive year.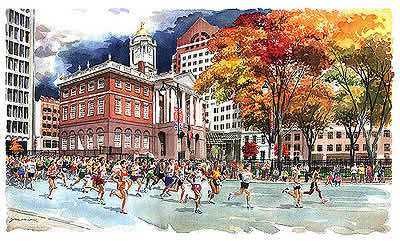 Click for a large image of the painting.
Andy Yelenak -
"I started with a rough sketch which I presented to Race Director Beth Shluger for her approval."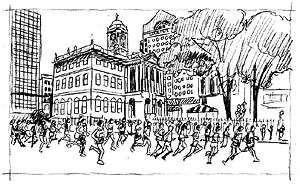 "I had a very clear idea of the composition I wanted. There is a wonderful contrast in this view. You have the traditional New England look of the Old State House and the fall colors of the trees, set in the middle of the modern glass and steel of the office buildings.
Add the runners streaming by and it makes perhaps the most picturesque painting I've done for the Hartford Marathon."